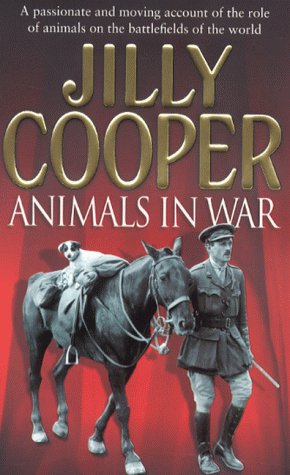 The inspiration for this Memorial came from the book Animals in War, commissioned by the Imperial War Museum and written by one of Britain's top novelists Jilly Cooper.

More widely known for her gripping works of fictions such as Riders, Rivals and Score!, Jilly has managed to cover this thought-provoking topic with as much depth and insight as we see in her portrayal of fictional characters. As Jilly says, "the book was written in tears, not ink" and covers the essence of this tragic tale of the devotion and loyalty of animals who followed their masters into battle, often to their deaths.

The latest edition of Animals in War has been revised to include not only tales from both World Wars but also more up-to-date casualties of human conflict such as the Hyde Park nail bomb in 1983 that claimed the lives of 4 soldiers and 7 horses with Sefton - a horse that soon became a symbol of courage to our nation - only just escaping with his life.

Royalties from the sales of this book - RRP £6.99 - will go directly to the Animals in War Memorial Fund. To order your copy direct from Corgi Books click here, or order from your book retailer quoting ISBN number 0-552-99091-4.